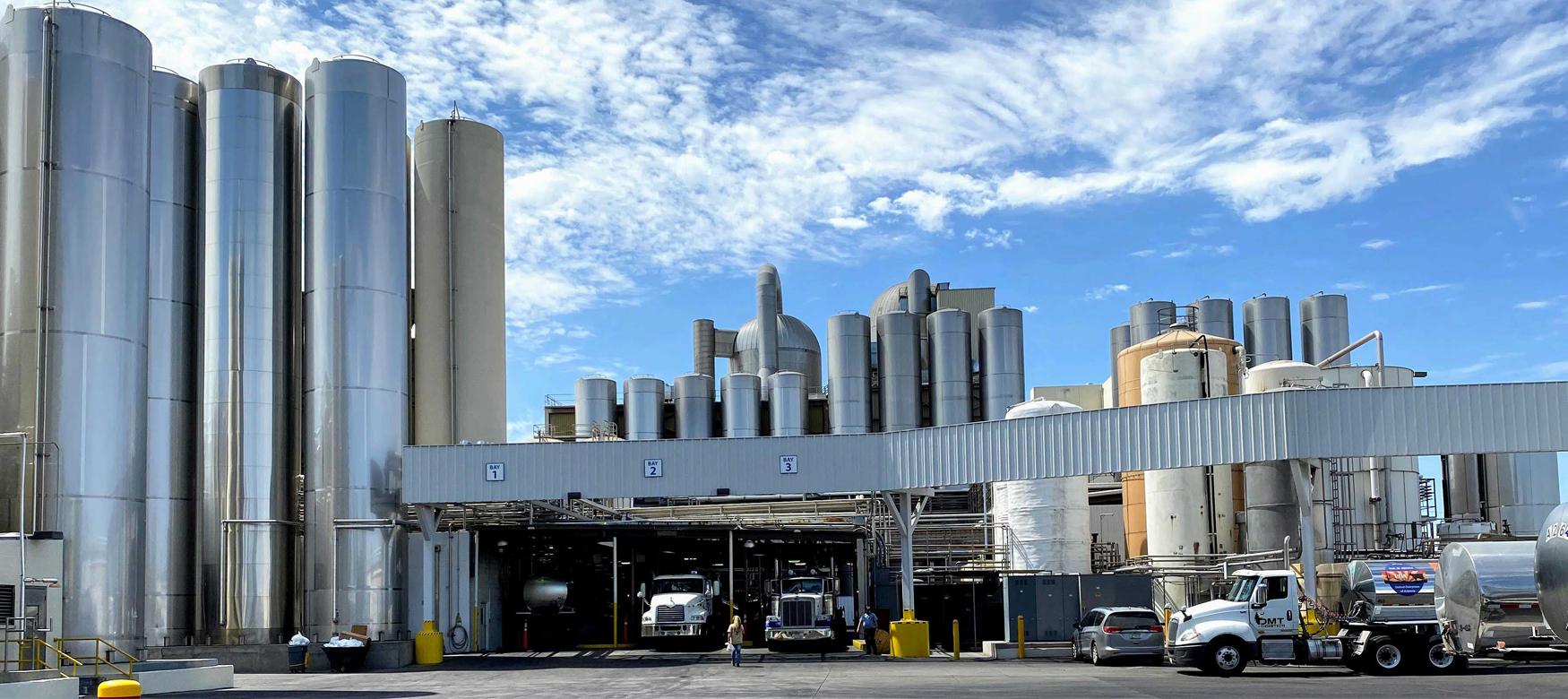 WE KNOW THE SECRET TO SUCCESS: Performance
At DMT, we know that teamwork is critical to our business's overall performance: in the logistics industry, performance is everything. But how the business interacts with team members on a daily basis is a fundamental pillar of workplace culture, and fine-tuning the psychology can help ensure that our company thrives, achieving both short-term objectives and long-term goals.
An effective team is one that has cohesion. To do this, your team members need to exhibit the following skills:
Openness

 – Team members must be willing to get to know each other and open up about themselves, so they realize they all have diverse backgrounds and interests. This helps them to be more open to new ideas and differing viewpoints.
Trust

 – Team members need to trust each other enough to be comfortable with sharing ideas and feelings. As this trust builds, team members learn to be honest and respectful in their approach to each other.
Build resilience 

– 

The best culture in the world will serve you nothing if everyone is paralyzed by trauma. Make sure you build strength into your culture by making available resources, relationships, and emotional support to help them recuperate from stress, conflict, failure, or changes in responsibility
Communication

 – Excellent team communication can lead to better work relationships and role clarity, increasing both employee satisfaction and engagement. When employees can interact with one another positively, making connections with one another in the process, they will feel more involved with an organization. When duties and expectations are communicated clearly, employees will feel more confident in their roles and more likely to be engaged with their work.
Inspire Personal Growth That Benefits the Team –

When people are growing; they are much more likely to buy into the leader that is helping them do it. So often, we think about growth in terms of a company, but rarely do we think about it in terms of people.
Personal growth is the foundation of motivation. It's hard to inspire team members who aren't growing. Personal growth is the cornerstone of any successful professional. Together we can achieve the unique advantage of both our company and personal growth, development, and performance. If you're going to do something, strive to do it better than anyone else. Do it all the way. Don't lower your expectations to meet an inadequate performance. Raise your level of performance to meet your expectations. Expect the best of yourself, then do whatever is necessary to make it a reality. Outstanding performance is never luck; it takes a lot of focus, heart, and hard work.
OUR APPROACH: AIM High; Analyze • Innovate • Move
We understand that to be successful in the logistics industry; our approach has always been to AIM high—these are the three core pillars of running a successful logistics business and having an effective and the most resilient strategy. Because it's simple: Performance is Performance. 
Take AIM: Analyze
ANALYZING data is more readily available and more powerful today than at any point in history. In our business, decisions are made in real-time, and the optimal analysis, synthesis, and application of data-based insights typically drive these decisions' future success or failure. We pride our logistics team is armed with the knowledge to improve efficiency, which is integral to our daily performance. At DMT, our AIM high approach leverages the significant research experience and advanced analytical techniques available in logistics to train and support today's Dairy industry; AIM high will continue to be the foundation for today, tomorrow, and moving forward. The world doesn't move forward if you don't make bold moves.
AIM Higher: Innovate
INNOVATION has been critical in today's logistics industry as we move forward. DMT has put an immense amount of time into developing and implementing a proprietary software Corban THR-JT3®. This has allowed our logistics team agility, efficiency, and intelligence. We have a strong sense of curiosity, clarity, and consistency of vision, and a passion for discovering game-changing strategies that are essential to our execution.
Ready, AIM Fire: Move
Analysis and innovation provide the foundation for our successful go-to-market logistic strategies. However, our performance is ultimately directly connected to our ability to implement and execute the AIM strategy. Ready, AIM, Fire: it's time to MOVE. DMT Logistics platform supports our companies' efforts to effectively and efficiently manage new strategies. Whether giving our dedicated milk haulers real-time data, from milk production to processing plant delays, this gives us a competitive edge in scheduling and tactics. DMT Logistics is committed to assisting the United Dairymen of Arizona in our daily performance from concept to implementation. AIM High. The higher, the better. And don't let anything stand in your way.